Posted 22 October 2022
After a very long and busy year we have managed to get our barns and fields into good order. Importantly, in spite of enduring a record breaking hot summer followed by a long period of drought, we managed to get the fields cut giving us enough hay to get us through the winter and into the Spring. Our animals are guaranteed plenty of feed. The pictures below show some of the hay making.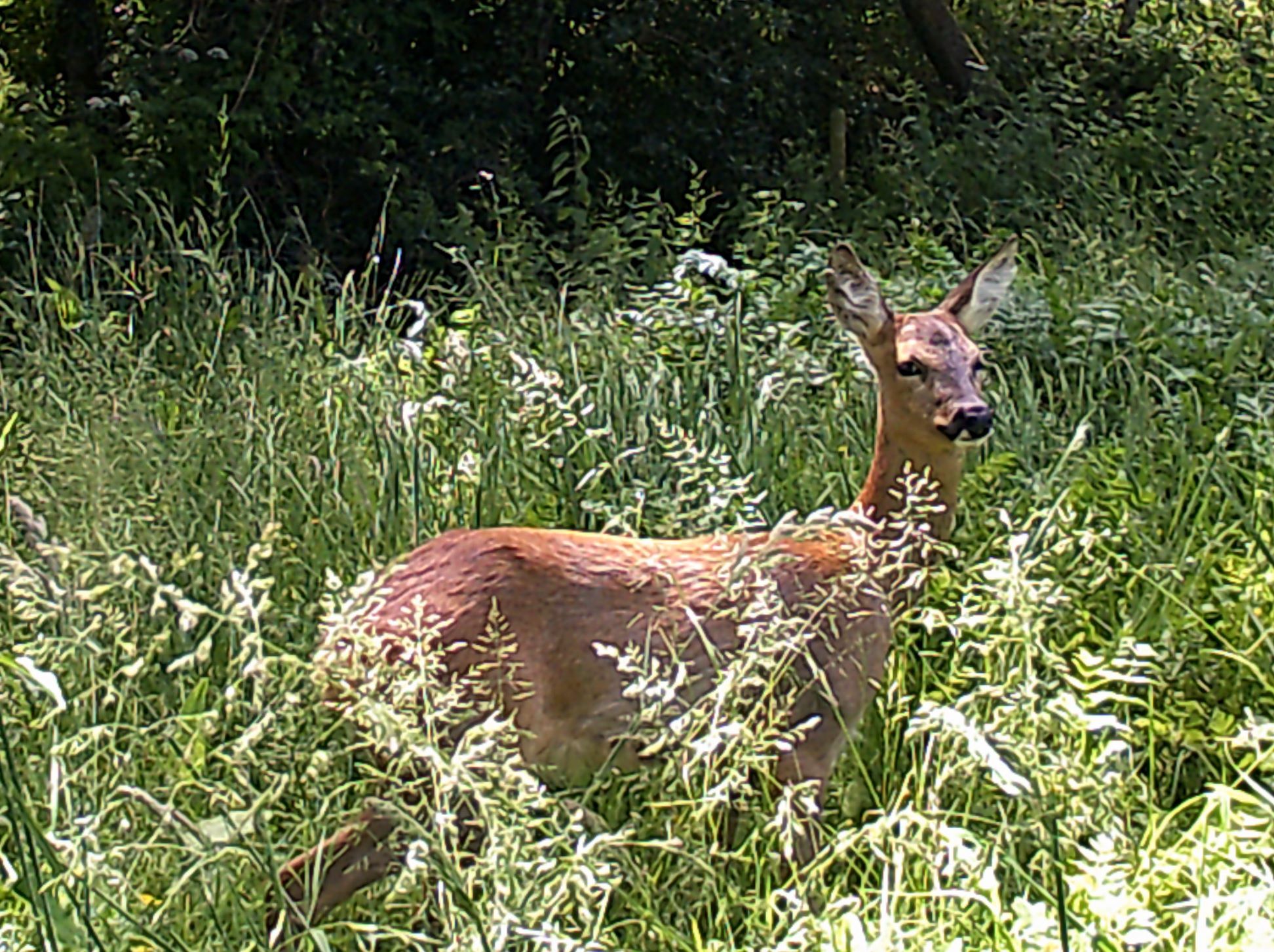 It's always interesting to see that is going on in our fields so we install night cameras at various points. This morning it photographed this lovely healthy roe doe. Somewhere around her are her two fawns which we hope in time to capture all three on film.