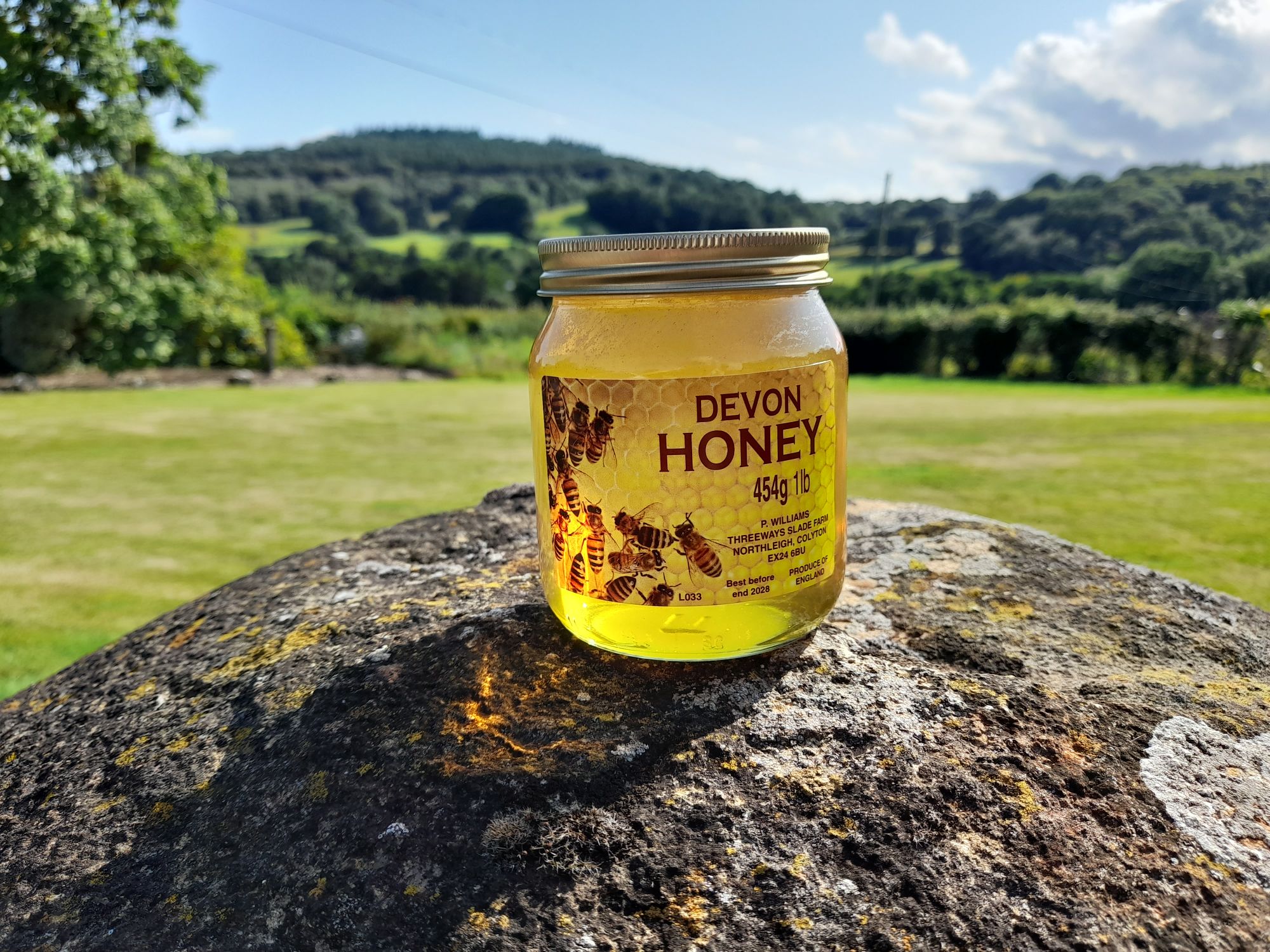 The best of Devon countryside in a 1lb jar
2023 has been a good year for our bees. The long hot and dry Spring and Summer has enabled them to make the most of our lovely countryside and produced a beautiful tasting honey, pollen coming from the surrounding trees, hedgerows and wild flowers.
After a very long and busy year we have managed to get our barns and fields into good order. Importantly, in spite of enduring a record breaking hot summer, we managed to get the fields cut giving us enough hay to get us through the winter and into the Spring. Our animals are guaranteed plenty of feed. The pictures below show some of the hay making.