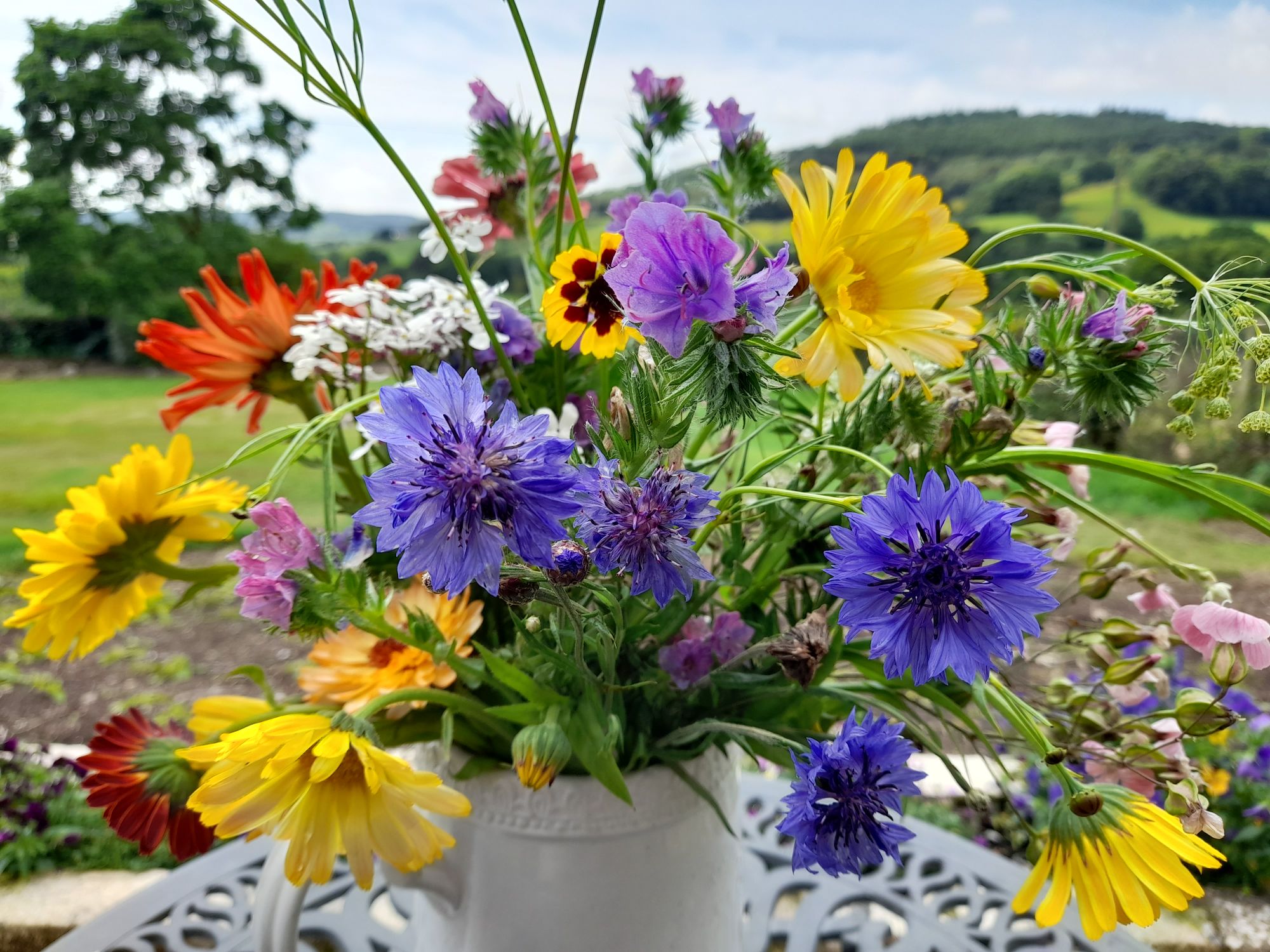 Three Ways Slade Farm is situated in East Devon, in the South West corner of England, in a valley and surrounded by beautiful grassy hills. Many have said the area is like living in a miniature Alpine area. The main activity around us is agriculture and, although in the heart of the country, we are just a few miles from the ancient towns of Honiton and Axminster, close to Exeter and about a 20 minute drive from the Jurassic Coast.
We moved here from Somerset, our neighbouring County, in September 2021 and have spent the last year and a half revitalising a farm neglected for many years.
We still have our pedigree Shetland Sheep whose wool we use to make beautifully soft scarves and throws together with gloves, hats and knitting wool which we sell at selected venues. Prior to moving here we downsized the flock but have now increased it again so we will be assured of a good supply of wool later. The old and the new flock have all integrated well. We have also started making Scandi-style decorative wooden ornaments which we hope to sell later this year either on-line or at various craft fairs and similar country events .
We also have two rescue ponies, a Dartmoor pony and a Shetland, both of whom are happily browsing in the fields and our chicken keep providing beautiful brown eggs for sale at our roadside sales point . Hopefully our bees will also be providing us with plenty of honey as well.
Do take a few moments to have a look at our website. Why not leave your comments on our Guestbook page and let us know where in the world you are viewing the website.