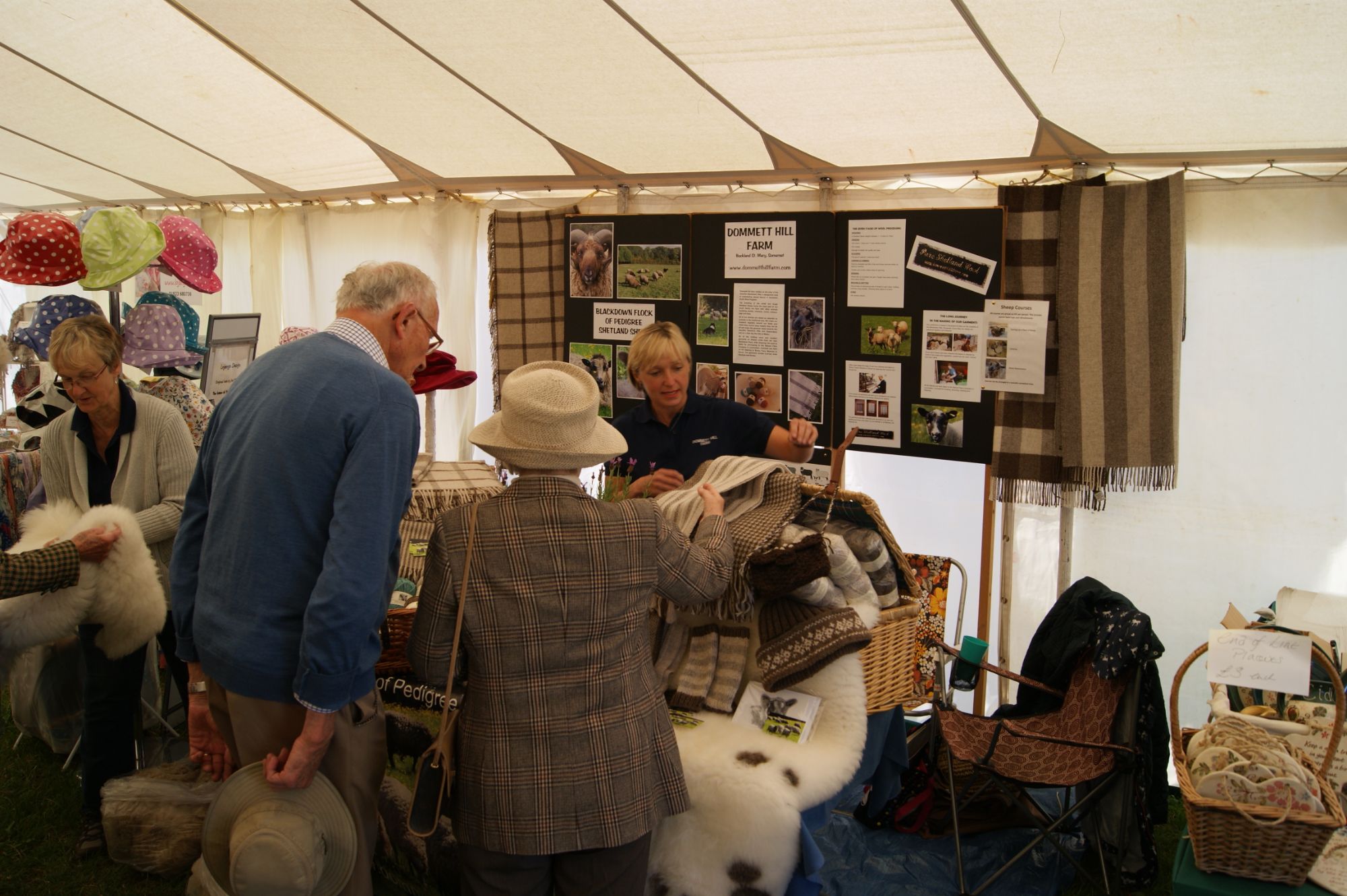 Customers admiring the quality of some of our Shetland wool scarves and throws at the Dunster Show. We generally have all our fleeces made into knitting wool or yarn for scarves and throws. Shetland wool is amongst the warmest wool available and is on a par with Marino wool.
The white fleeces on show (with the black dots) came from one of our Jacob sheep. Originally we had over 70 Jacobs but changed over to the small but hardy Shetland sheep to benefit from their soft wool.
December. It didn't take Santa Claus very long to find a Christmas present for Mrs Claus. A beautiful Shetland fleece to keep her warm on cold winter nights in their wooden hideaway home in Lapland.
We think he later bought her a big box of chocolates instead and used the fleece on the seat of his sleigh! We won't tell anyone.